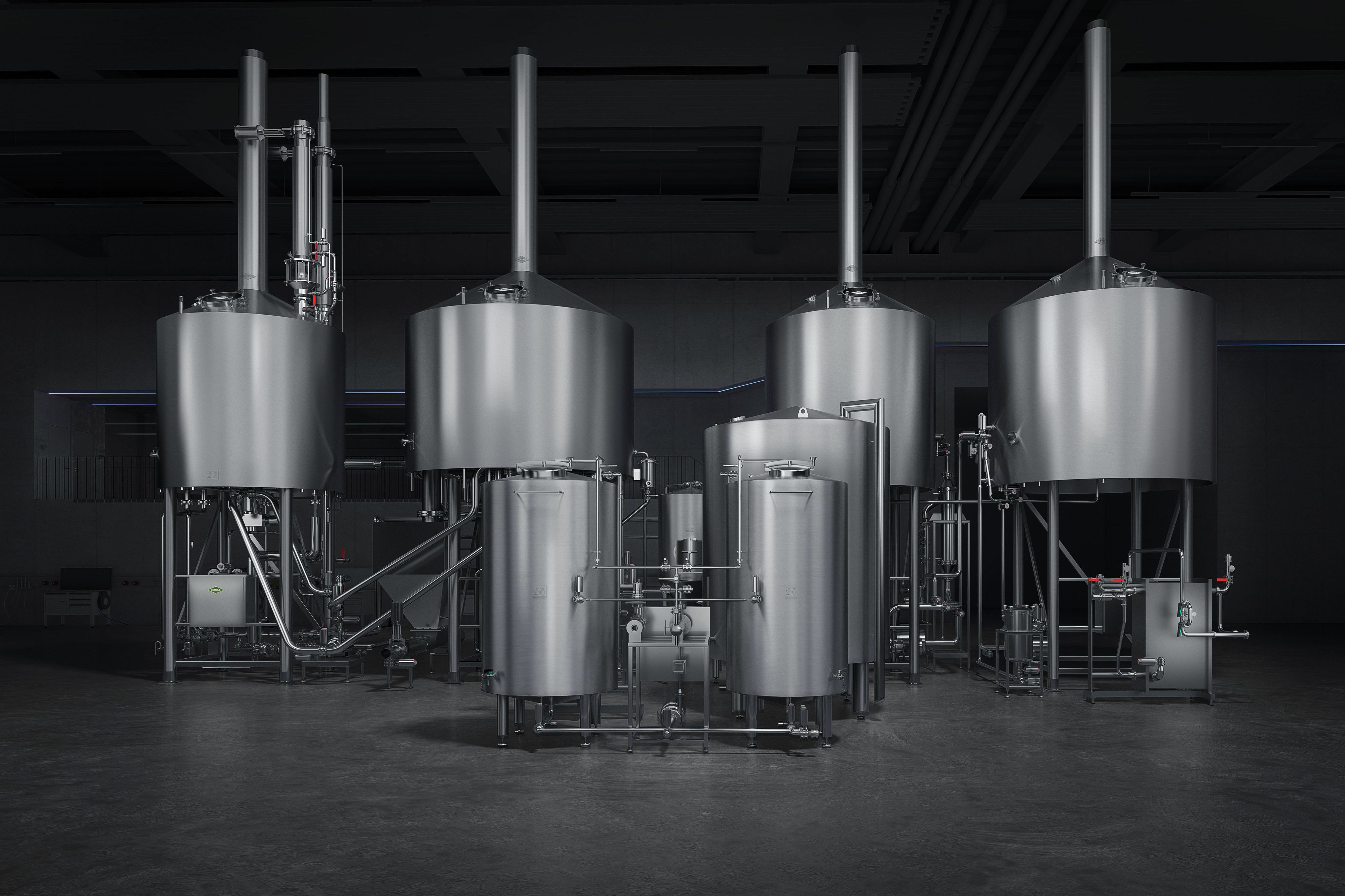 Progress for
the best taste
From small pub breweries to fully automated brewing plants on a grand scale. With a KASPAR SCHULZ brewhouse, you benefit from centuries of experience in brewing high-quality beer sustainably, economically, continuously and in the long term – the combined expertise from ten generations of our family.
The system in detail
As the world's oldest brewing plant manufacturer, we stand for the highest level of expertise, the most innovative technology and the best customer service.
Details
Sustainable
power supply
• Future-oriented energy technologies
• Carbon-neutral energy supply
High
production quality
• Best quality with split boiling
• Easy and hygienic cleaning
Innovative
automation options
• Simple custom visualisation
• Reliable and safe remote control
Find out about your new
brewhouse for the best end results.
Anyone looking to succeed with a new brewery project faces a multitude of challenges. How can I do justice to the traditions of beer as a product while still time meeting today's growing demands for efficiency, sustainability and flexibility? We see ourselves as your partner, using our expertise in the continuous and successful search for the best possible solutions. We constantly strive towards and come up with forward-looking brewery solutions. We produce revolutionary developments, such as vacuum expansion evaporation and carbon-neutral breweries, by engaging in intensive research in collaboration with universities.
Unique and worry-free
Innovative, internationally successful inventions, ground-breaking patents, sustainable and energy-efficient technologies, and unrivalled customer service make us the premium partner for breweries.